Presentation Size Bowl by Artisanal Ware, No. 005, 2016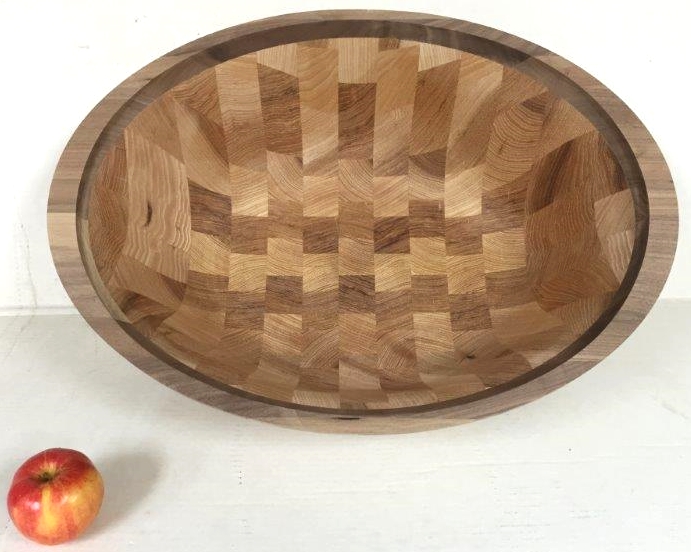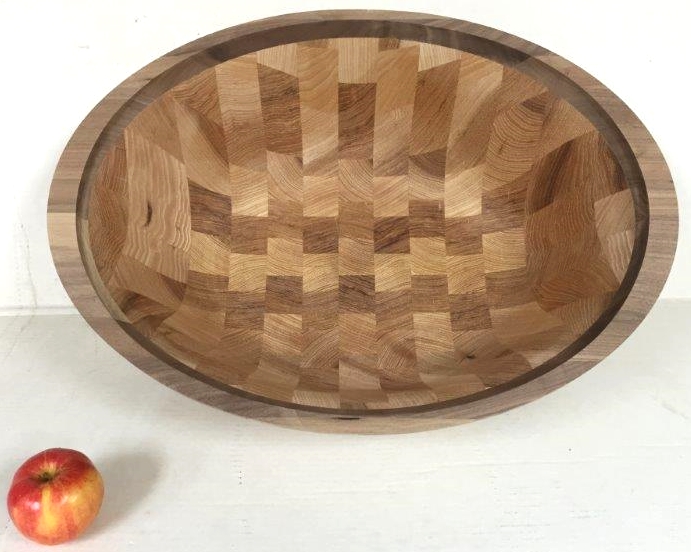 Presentation Size Bowl by Artisanal Ware, No. 005, 2016
Gabriel McKeagney - Artisanal Ware- Presentation Bowl 005, 2016
Spectular end-grain hickory body with walnut top collar.
Bowl dimensions: 21 5/8"wide, 16 1/8"deep and 7 5/8"overall
height.
I use food safe mineral oil & beeswax conditioner on the interior of bowl. The outside is finished with tung oil and waxed for a furniture grade finish.
This bowl was made from quality American end-grain hickory off-cuts from a large conference table I made in 2015 for a software company in San Francisco. I gave it a complimentary walnut collar from off-cuts from the same job.
About Urban Materialism
We believe in sourcing local raw materials. We believe in refashioning high-grade raw materials into something of aesthetic pleasure. We believe in craftsmanship. All of the artists who work with these materials are experts in their respective fields and are masters at manipulating materials (milling, carving, painting, staining, engineering, and finishing). We believe in traditional craftsman through master-level skills gained through real working and mentored practice. We believe in community/ communal education. Environmental movement. #urbanmaterialism #urbanmaterialist #artisanalware Go green. Green source product. Natural and healthy products. www.gabrielmckeagney.com